Sociological report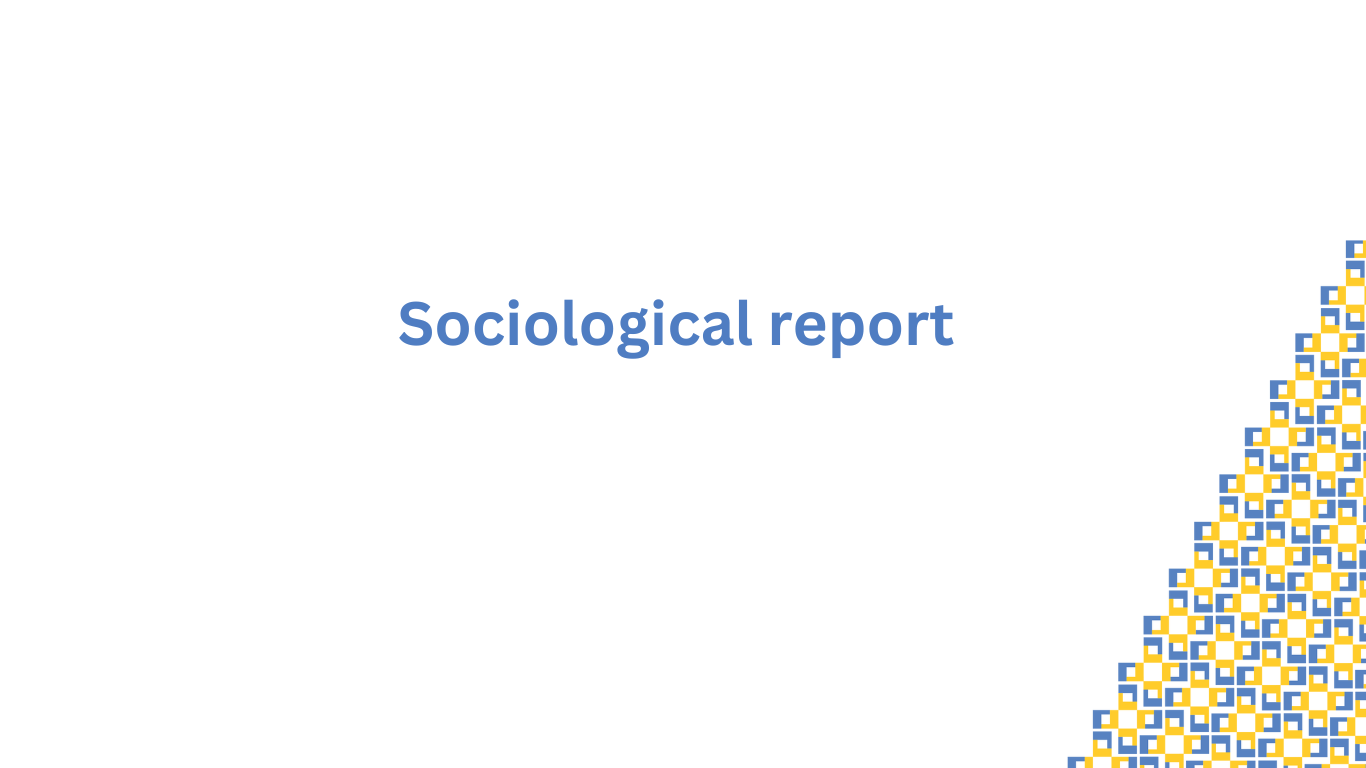 based on the results of in-depth interviews with Ukrainian female citizens who relocated to the European countries in search of temporary protection as a result of Russia's full-scale war against Ukraine
---
The full-scale Russian invasion of Ukraine on February 24, 2022 has caused unprecedented displacement across Europe. According to UNHCR, as of November 15, 2022, «there are 7,841,359 refugees from Ukraine recorded across Europe».
Since almost all regions of Ukraine are zones of armed conflict, thousands of people have relocated or are relocating from Ukraine. A significant number of people get settled the EU member states.
In response to the situation of mass influx of displaced persons from Ukraine, the Council of the European Union adopted the Implementing Decision (Decision of March 4, 2022)2 to Council Directive 2001/55/EC of July 20, 2001 on minimum standards for providing temporary protection in the event of mass influx of displaced persons and on measures facilitating a balance of efforts between Member States in receiving such persons and bearing the consequences thereof.
The adoption of the Implementing Decision means that Ukrainians displaced to the countries of the European Union and who have applied for temporary protection are subject to guarantees of immediate protection against refoulement and basic standards of refugee treatment, covering access to housing, the labor market, social and healthcare services. Temporary protection systems are considered complementary to the international refugee protection regime and are effectively used as an emergency response to large-scale displacement of asylum seekers.
Feedback from the displaced Ukrainians about the conditions of stay in the EU countries, where people seek temporary protection, has shaped the need to study the practice of applying the Implementing Decision in different countries, given the varying legislation within countries. Even within one country, different practices of implementing the Implementing Directive are observed, since the decentralization of power and the traditions of local self-government in EU countries give maximum discretion (freedom) to local authorities in decision-making, taking into account the budget and the interests of the local community.
In the submitted SOCIOLOGICAL REPORT, we publish the results of in-depth interviews with Ukrainian female citizens who relocated to the European countries in search of temporary protection as a result of Russia's full-scale war against Ukraine.
The overall goal of the study: Analyze the state of implementation of the Implementing Decision by the authorized bodies of the EU member states using a human rights-based approach and develop guidelines for the governments of the EU member states and the Ukrainian authorities to adequately ensure the human rights of Ukrainian citizens who have relocated to the European countries seeking temporary protection as a result of the full-scale war the Russian Federation waged against Ukraine.
You can get acquainted with the text by following the link